Ar Fasgadh(Gaelic for shelter/refuge/retreat) is an immaculately presented and comfortable lodge located in the south west of the Isle of Arran. Set within the peaceful and tranquil grounds of Torbeg Country lodges and just minutes from Blackwaterfoot village, Ar Fasgadh is an ideal base for couples or families looking for a relaxing holiday on the fabulous Isle of Arran.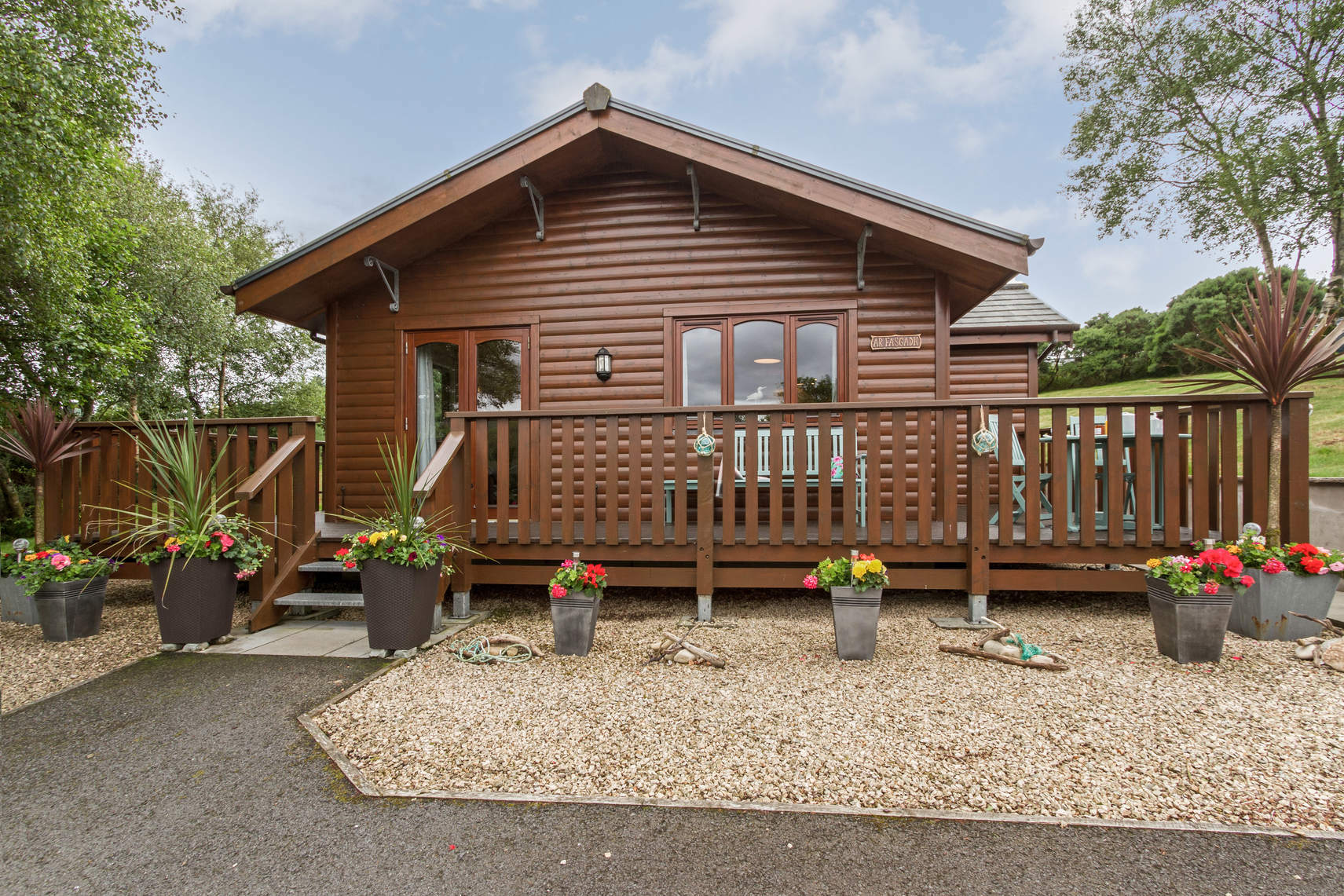 The lodge, which comfortably sleeps 7, is on one level and has a large south facing deck where you can sit and enjoy the sunshine all day long (it doesn't rain on Arran!) or soak in the views of the rolling hills of the Shiskine Valley while enjoying a drink at the end of a busy day!
Accommodation Details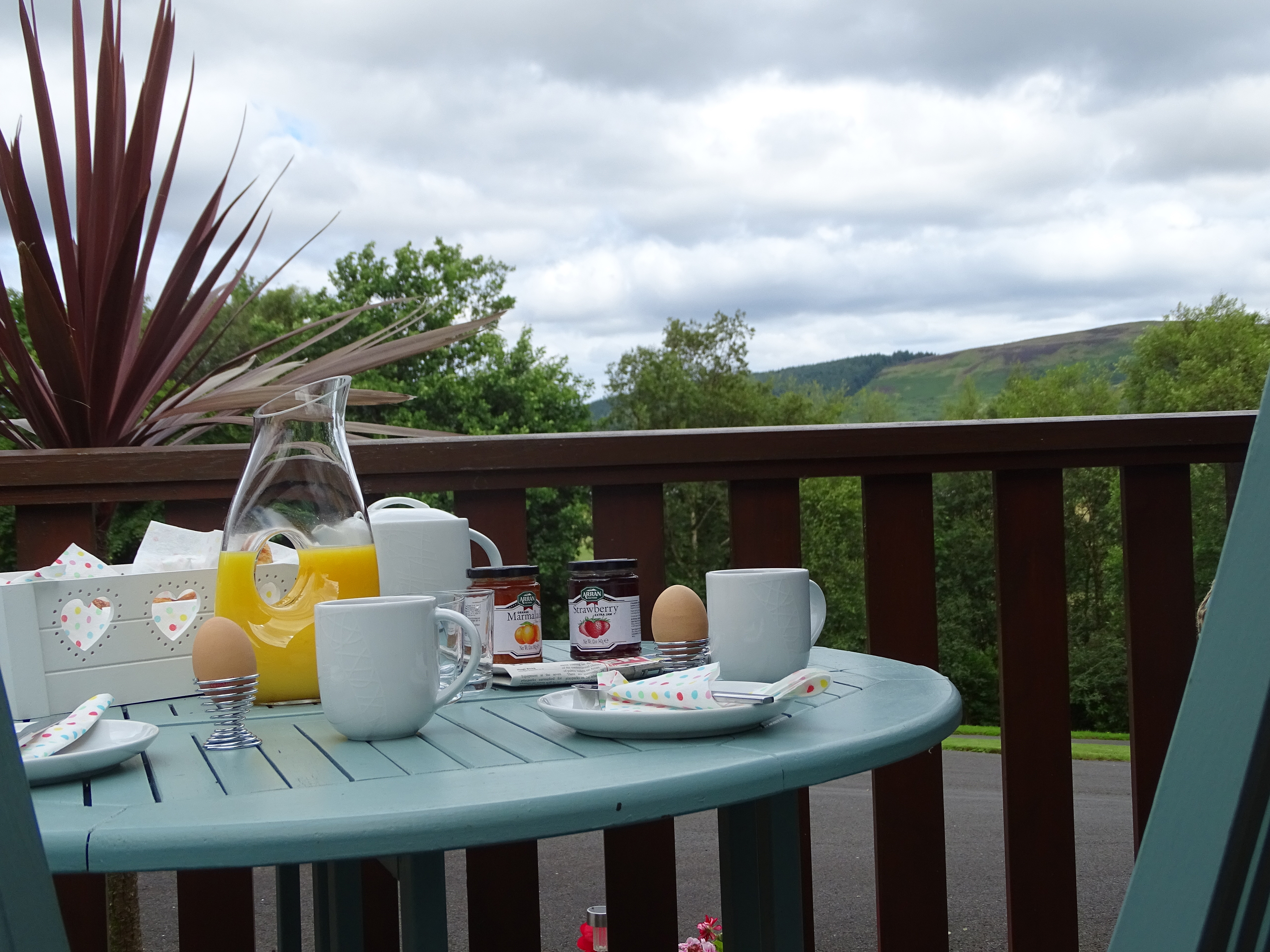 There is an abundance of activites close by if you are looking for action and adventure or for those looking for a more relaxed time, you can enjoy some pampering or beauty treatments.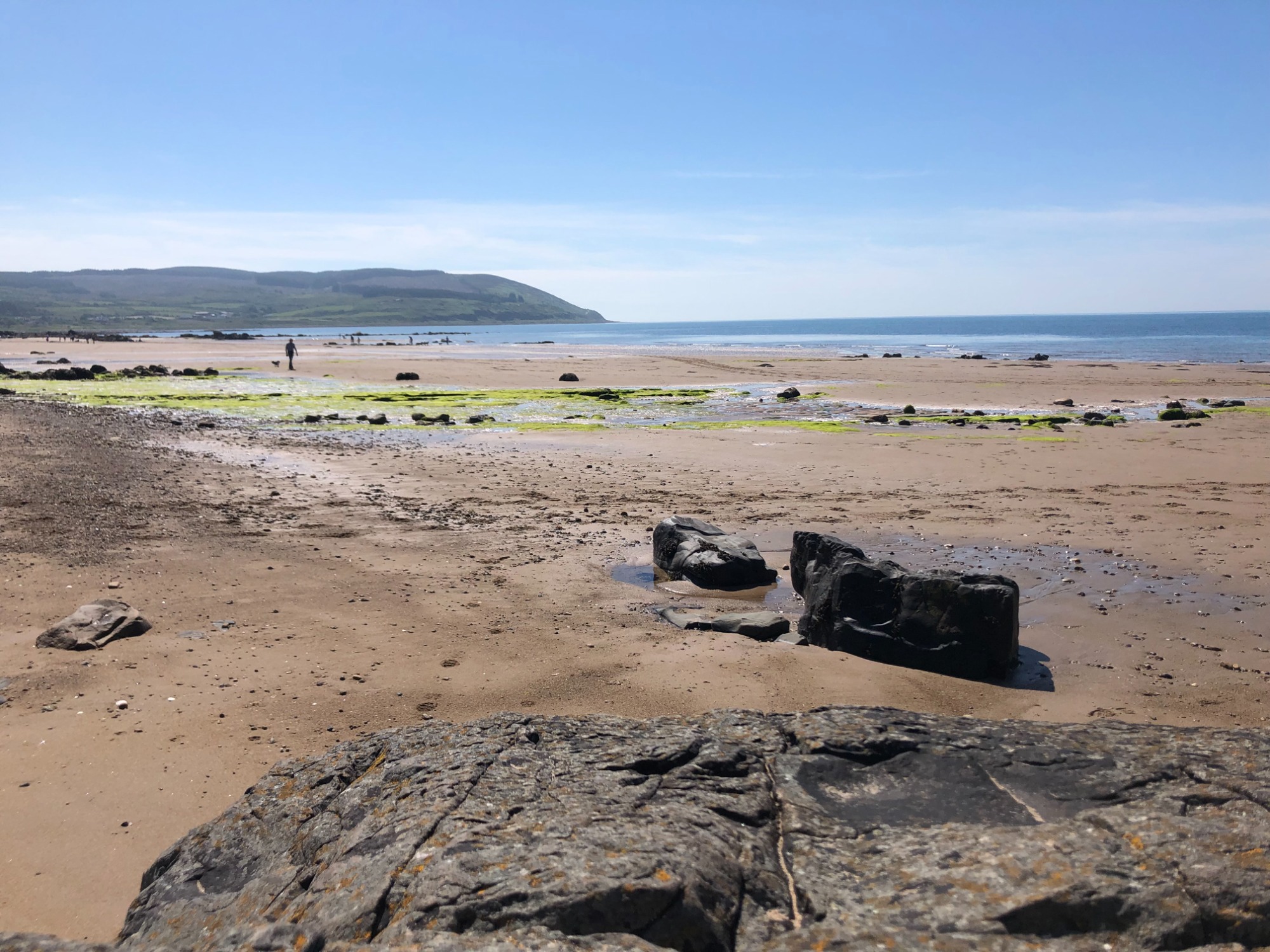 The beach at Blackwaterfoot offers stretches of golden sand and a safe place for children and adults to swim, sunbathe, walk, play games or enjoy some beachcombing in the many rock pools. The beach is also the best place to enjoy the amazing Arran sunsets. Watching the sun disappearing over the Mull of Kintyre while enjoying a beach barbeque is a great experience!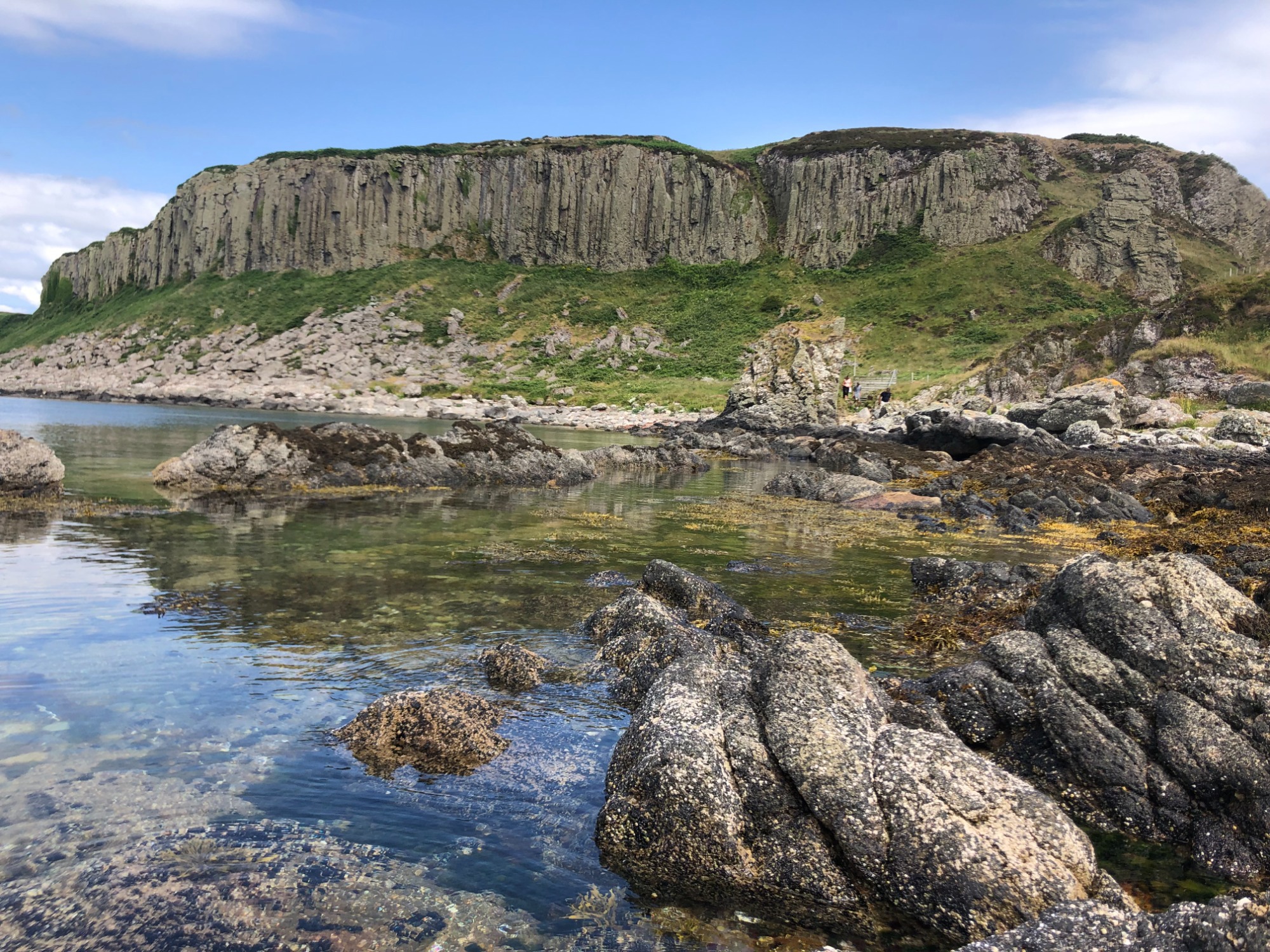 Arran is famous for its golf courses and the world famous 12 hole Shiskine Golf Club is less than 1 mile from the lodge.
For those who enjoy walking or hiking, you are spoilt for choice! Whether it's a hike up Goatfell, a visit the King's Cave, Glenashdale Falls or stunning Coire Fhionn Lochan, Arran has something for everyone.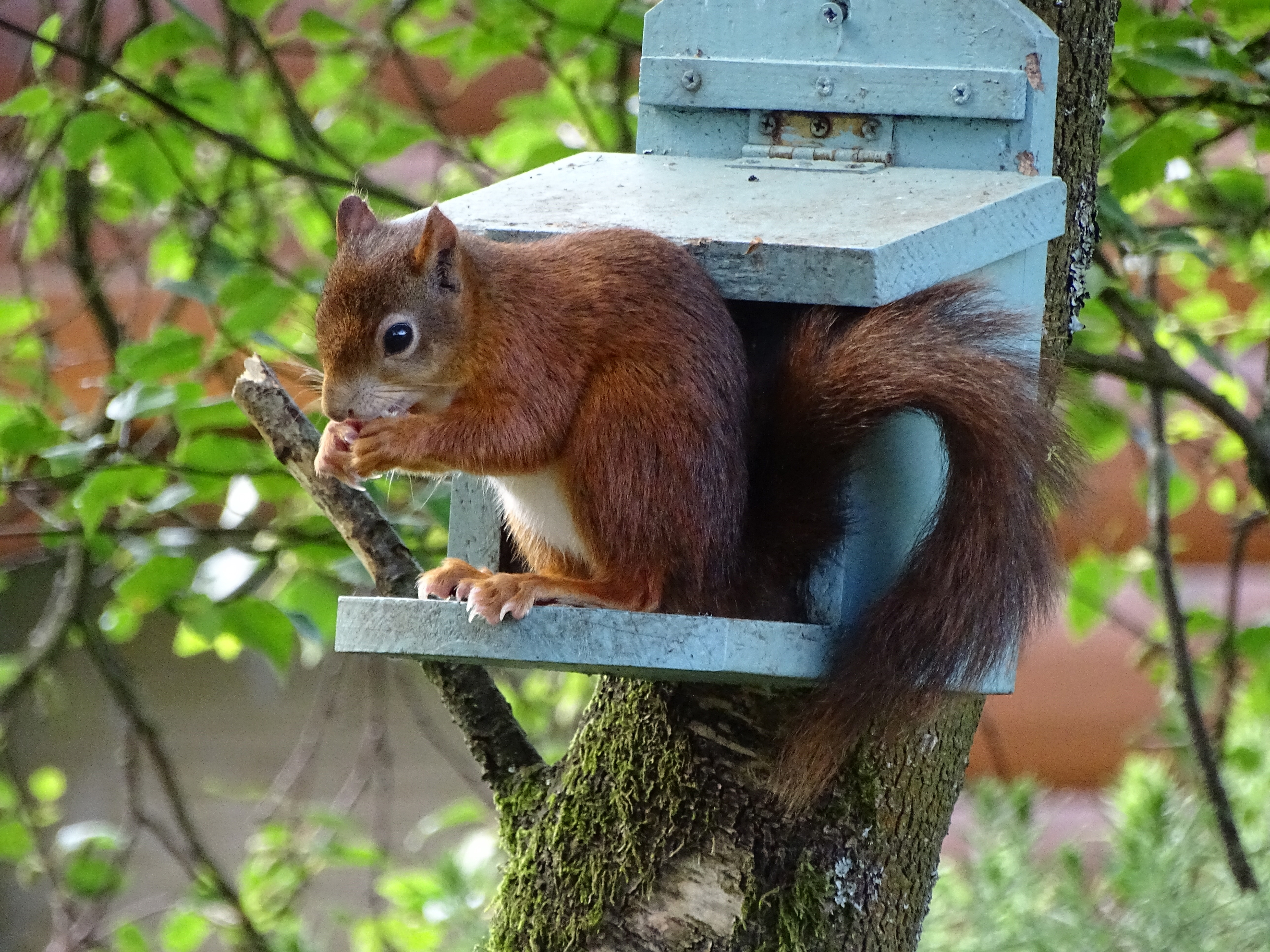 Ar Fasgadh is visited daily by our friendly red squirrels and a multitude of birds and for those looking to see Arran's wildlife, Ar Fasgadh is the ideal place to start. At dusk, you will also see a few bats flying in front of the lodge helping to clear the midges! Arran is lucky to have an abundance of wildlife - seals, otters, golden eagle and red deer to name a few.
What Guests Say
Excellent accommodation. Beautifully equipped with everything (and more) needed for our holiday on Arran. Home from home really. Peaceful country location not far from Blackwaterfoot village and beach. Daily entertainment when red squirrel visited. Highly recommended.
The lodge was immaculately clean and there were provisions waiting for us which was very nice after a long journey. The location of the lodge is excellent - close to the beach and the amazing golf course Shiskine at Blackwaterfoot. I will definitely be coming back to this particular lodge.
Things to See & Do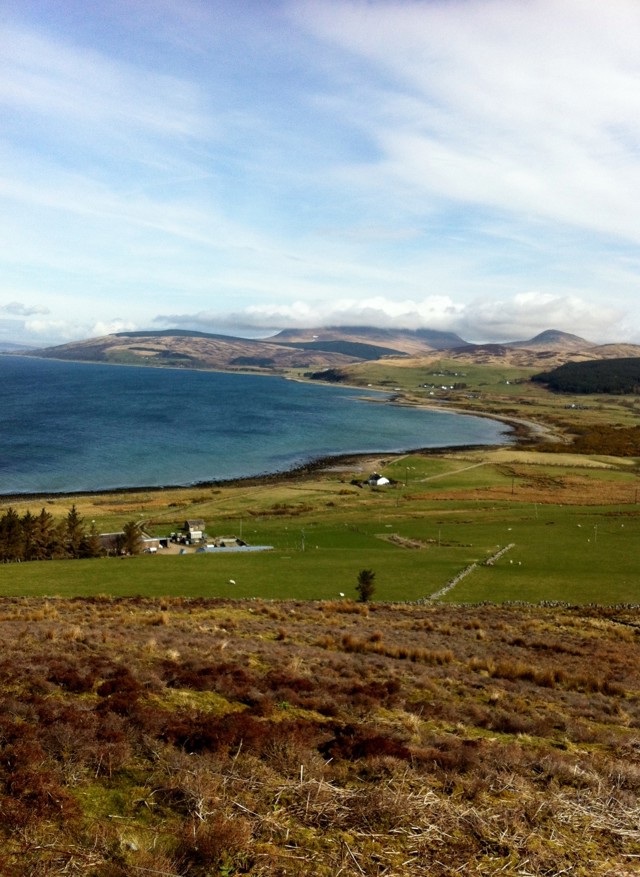 Great walks and hikes in the mountainous north of the island or the flatter pastures of the south